Questions? Call us now: 800-380-6071
Supercharge your practice
We understand the complexity of running a practice.
That's why thousands of doctors trust us to grow their business.
Digital Hub for your Practice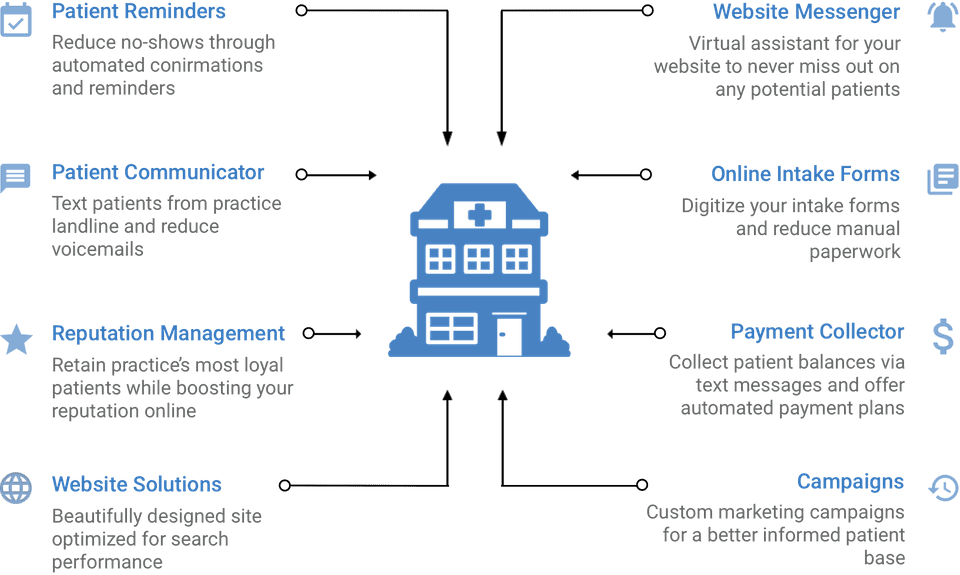 The Doctible platform is currently used by over 5,000 practices across the United States.
Our core values ensure the success of the team and our customers. Our software helps our customers, but our team drives our growth and success.
Our driving force has always been to help healthcare providers be efficient and profitable using technology.
Dental Integration Partners




Mon - Thurs 6:30 am - 3:30 pm
Friday 7am - 1pm
Saturday - Sunday Closed
Doctible is changing the way healthcare practices engage and communicate with patients. Founded in 2013, we offer best-in-class software to practices to automate back-office tasks while giving them the ability to engage and get feedback from patients.
Copyright © 2021 Doctible. All rights reserved.