Maximize your availability. Provide amazing patient experiences.
Enhance patient experience using Smart Scheduler
Patients want to book appointments at their convenience. Most healthcare appointments are researched after hours making calling ineffective.

Smart Scheduler provides convenience to your patients, and ensures that you do not miss out on any potential appointments.
Features

Installable on any website

Multi-Provider support

Mobile friendly

Instant

Configurable insurances and procedures

Secure & HIPAA compliant
Build Patient Loyalty
Convenience matters. Easy tools to book appointments increase patient loyalty.
64% of patients will book their appointment online. They are more likely to return when provided with easy tools to access their doctor.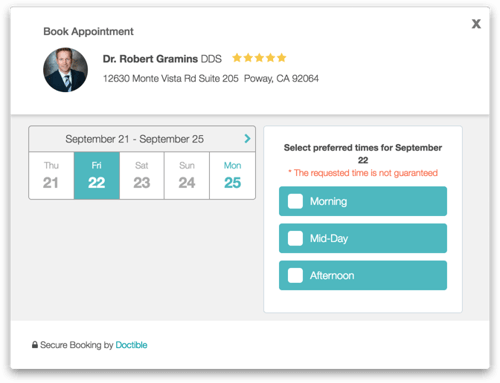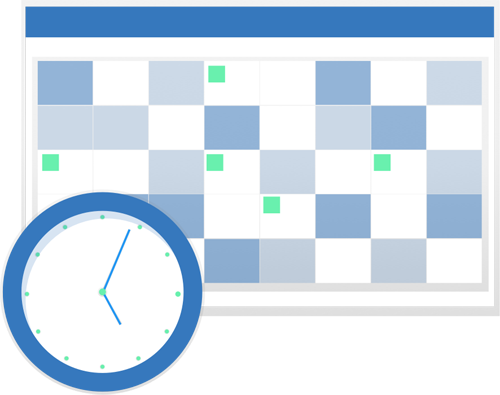 Be Available 24/7
Don't lose out on patient appointments when your practice is closed.
Accept appointments requests day or night.
Give your patients (and potential patients) the ability to request appointments without requiring a phone call.
Easy Site Scheduling
Does your website offer the ability to request appointments?
Contact Us forms are a thing of the past. Patients demand the latest tools to engage with their doctor.
Let your website seamlessly and easily accept appointment requests. No coding necessary
-- get started in a matter of minutes!
Supercharge your practice with our platform today
Fill out the form and we'll schedule a 6-minute demo with you!