77% of patients read reviews before booking an appointment with a doctor
Reputation Management
9 out of 10 patients consider online reviews important
Doctible's Review Generator technology makes it effortless for your practice to gain new reviews on Google and Facebook.


Features

Track Results (Dashboard)

Patient Satisfaction Tracker

Custom Templates

Review Alerts

Desktop Application

Mobile Number Detection

Spanish Support

Text/Email Review Requests

Autorespond to Reviews

SEO Friendly Microsite

Automated Facebook Wall Posts

Optout List

Integrated with major practice management systems

Compliant with industry review policies

Review Booster Technology
Generate new reviews
Frequent reviews bring in new patients
Patients check your online reputation research your practice.
Frequent fresh reviews attract new patients.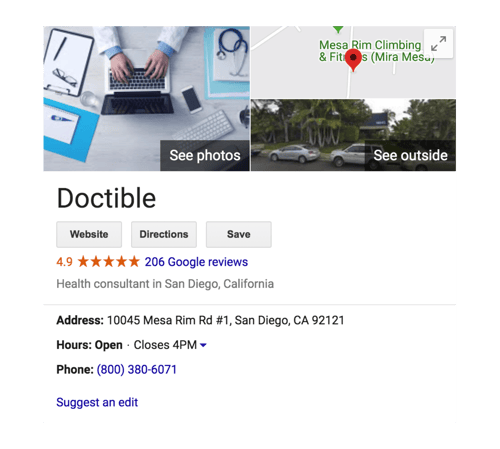 Manage your online presence
A full spectrum of reviews is healthy
Doctible's secure patient feedback collection includes tools to monitor trends and patient satisfaction metrics.
Take corrective action

Resolve issues early-on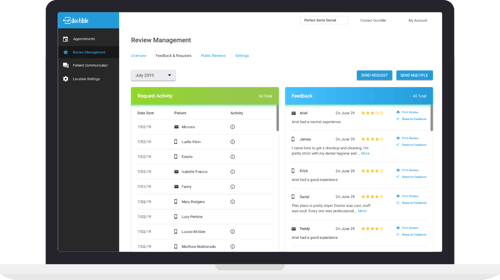 Automated feedback collection
No workflow changes to your practice
Doctible integrates with EHR and Practice Management Systems to automate the process of collecting reviews:
No work required by your staff.
Automatically sends in the requests to your patients to ensure a steady flow of feedback.
Supercharge your practice with our platform today
Fill out the form and we'll schedule a 6-minute demo with you!