Smart Messaging by Appointment Type, Provider, or Operatory
Schedule Important Outreach
Customized by treatment type
Deliver the right message at the right time—before/after an appointment. For example:
1 hour and 24 hours before/after
7 days and 1 day before
1 day, 3 days, and 5 days after
Customized Messages
Unique by appointment status
Treatment-specific forms, reminders, or aftercare
Works with Doctible's Digital Intake Forms
Customized Engagement
Improve Patient Outcomes
Smart Messaging tailors messages to your practice.
Every message can have its own template
Include digital forms
Streamline onboarding or aftercare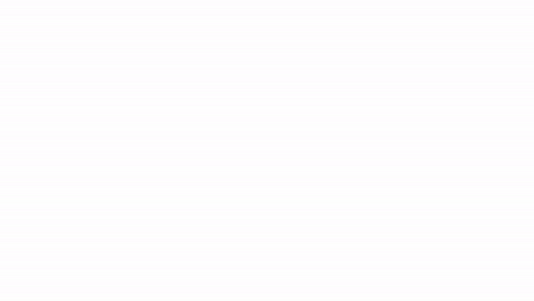 Smart Messaging
Supports Happy Patients & Staff
Automate guidance, reminders, follow-ups, workflow screenings, intake, consent forms, and more.
Via email and/or text messages
Features

Patient Reminders

Automated Confirmations

Confirmation Alerts

Blackout Hours

TCPA Compliant

Two-Way Texting

Custom SMS Templates

Custom Phone Number

Customized Timeline for Confirmation Reminders

Trigger by Appointment Status

Flexible by Provider, Procedure, or Operatory

Message Cadence by Days or Hours

Send via Email and/or Text

Follow-up and Reminder Messages

Pre or Post Appointment Messages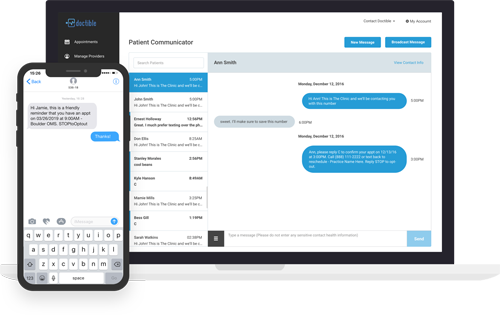 Integrated and Smart
Uses available appointment attributes
Smart Messaging uses an integration with your EHR or practice management system to access available appointment attributes.
Block or allow
By provider, treatment, operatory
Attributes like service ID, notes, DOB, or gender
Pre-Built Reminder Sequence
Keep your schedule full
30-days before (Save the date)
7-days before (Confirmation)
5-day before (2nd confirmation if not confirmed)
1-day before (Reminder)
1-hour before (Traffic alert)
Supercharge your practice with our platform today
Fill out the form and we'll schedule a 6-minute demo with you!